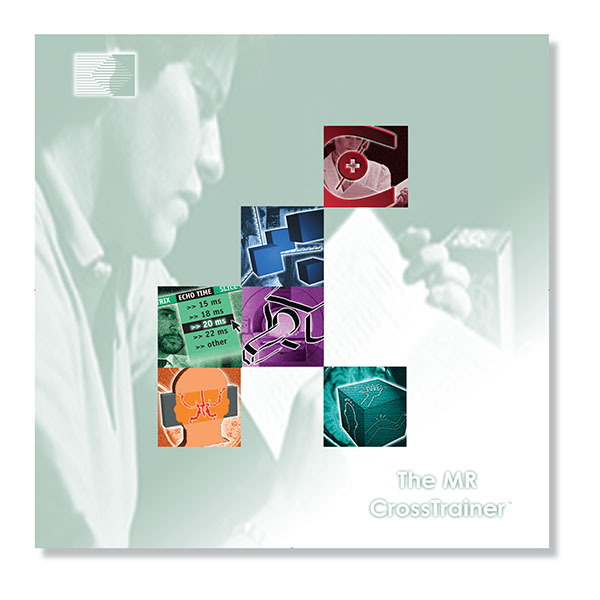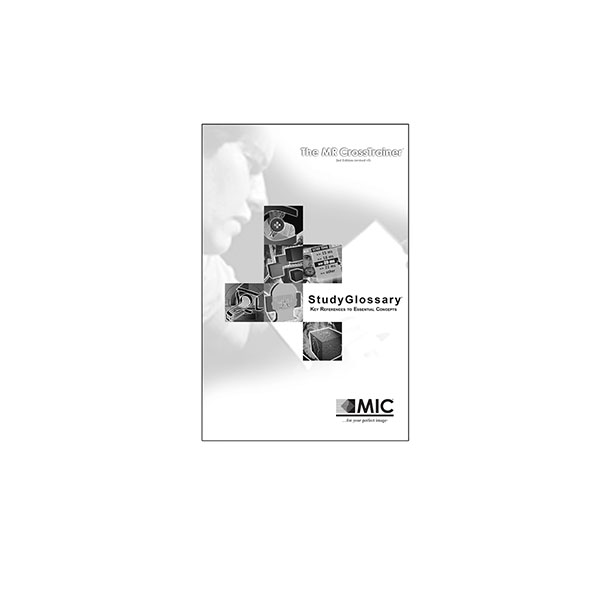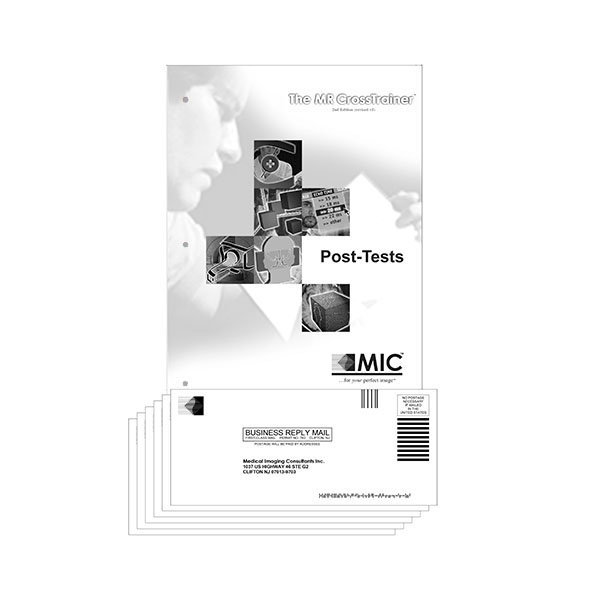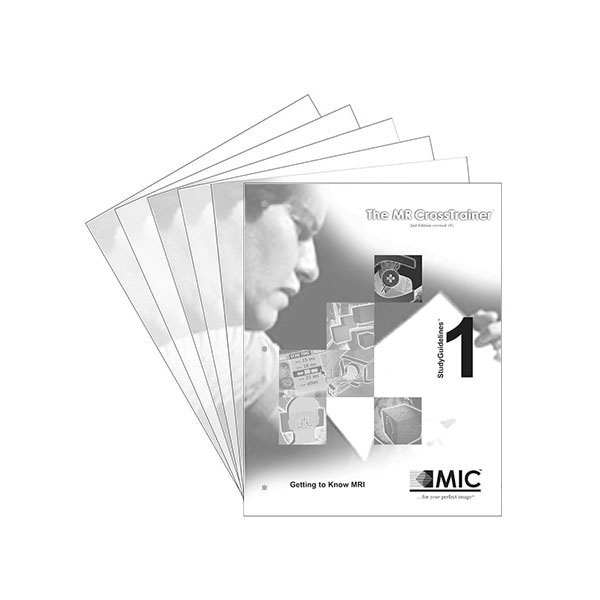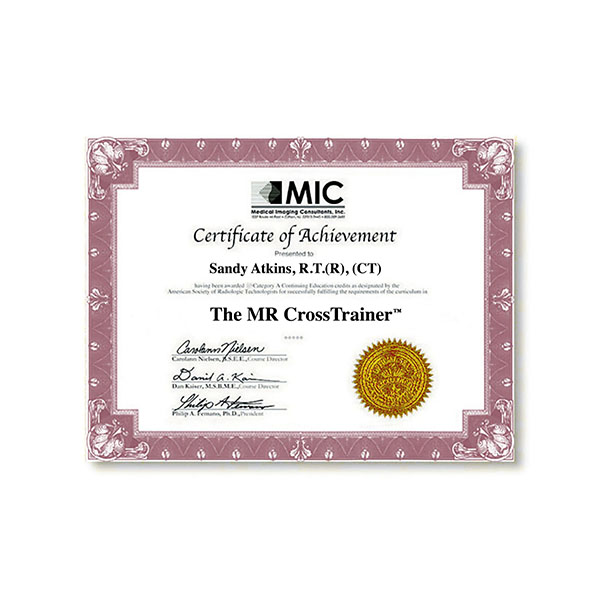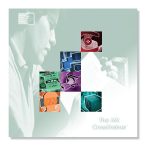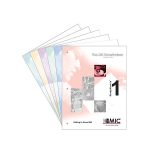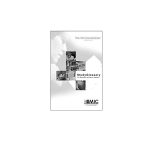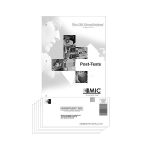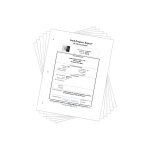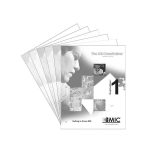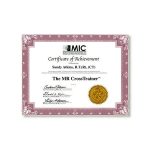 MR CrossTrainer
The MR CrossTrainer presents all of the essential physical principles, unique jargon and clinical imaging strategies of MRI. The course is intended for technologists seeking a way to develop a strong practical background in clinical MR imaging, and can serve as a valuable companion to hands-on training.
Course ID:
MRXT-004
Category:
Thematic Courses
Modality:
MRI
| | |
| --- | --- |
| | Technologists with little to no prior MR experience |
| | |
| --- | --- |
| | Try the MR CrossTrainer for 30 days! |
$199.00
StudyModules
StudyGlossary
Post-Tests
StudyProgress Reports
StudyGuidelines
Certificate of Achievement
Targeted CE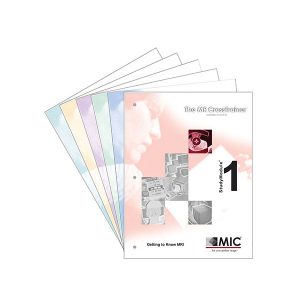 The MR CrossTrainer self-study course consists of 6 comprehensive StudyModules that are delivered to you all at once in a handy reference binder. Each StudyModule contains easy-to-follow text with an abundance of illustrations, clinical images and summaries, written in the language of the radiologic technologist.
Getting to Know MRI

History of Radiology Leading to MRI
The First MR Image
Advantages of MRI
Inside the Atom
Hydrogen and MRI
Electricity and Magnetism
Lining the Protons Up
Precession
RF Energy
T1 Relaxation
T2 Relaxation
Generating the Signal
The MR Pulse Sequence

Forming MR Images

Digital Cross-Sectional Images
The Three Fundamental Imaging Planes
Digital Imaging
The Gray Scale
The Patient Coordinate System
Magnetic Field Gradients
Revisiting Resonance
How Gradients Affect the Precessional Frequency
Slice Selection
Slice Orientation
Slice Thickness
Multi-Slice Selection
Spatial Localization Within the Slice
Frequency and Phase
Orienting Frequency and Phase
Reconstructing the Image

MR Image Appearance

T1, T2 and Tissue Representation
Contrast
Resolution
Signal-to-Noise Ratio
Scan Time
Repetition Time
Echo Time
Number of Signal Averages
Slice Thickness
Slice Gap
Field-of-View
Matrix
Rectangular Field-of-View
Parallel Imaging
Reconstructing the MR Image
Windowing the MR Image
Introduction to Artifacts
Wraparound
Partial Volume Artifact
Motion Artifact
Metal Artifact
MRI Hardware and System Operation

The Flow of Data Through an MR System
The Operator's Console
The Host Computer
The Pulse Sequence Controller
The Digital-to-Analog Convertors
The Gradient Power Amplifier
The RF Power Amplifier
RF Shielding
Magnet Types
Magnetic Shielding
The Gradient Coils
The RF Coils
The Receiver Amplifier and the ADC
The Array Processor
PACS System

Advanced Imaging Techniques

Review of Spin Echo
Dual Contrast Spin Echo
Inversion Recovery
Fat Suppression and CSF Suppression
Fast Spin Echo
Gradient Echo
Fast Gradient Echo
Echo Planar Imaging
3D Acquisition
Diffusion-Weighted Imaging
Perfusion Imaging
Introduction to MR Angiography
MRA Post-Processing
Time-of-Flight MRA
Phase Contrast MRA
Contrast Enhanced MRA
MR Spectroscopy

Clinical Concerns with MRI

Use of Contrast Agents in MRI
MRI Safety
RF Concerns
Magnetic Field Concerns
Screening
Emergency Procedures
Legal and Ethical Concerns
Infection Control
The Patient Experience
Typical MRI Exams
Head, Spine, Joints, Thorax, Abdomen, Pelvis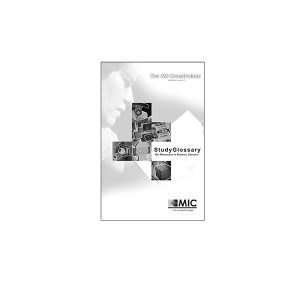 Also included with the program is a pocket StudyGlossary. The StudyGlossary contains indexed references to all key terms in the program which include definitions as well as where to look in the StudyModules to find more information about each entry.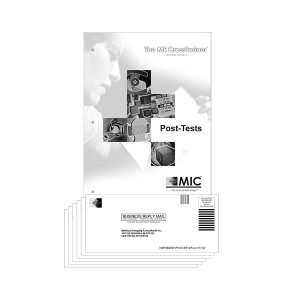 After you complete each StudyModule, there is a multiple choice Post-Test. Simply fill in the Post-Test Answer Sheet and return it to us using one of the following options:
Use the postage-paid return envelope
Fax your Answer Sheet for faster feedback
Email it to CE@micinfo.com for the quickest results
Of course, all program information and Post-Test results are treated with the utmost confidentiality.
Each StudyModule has been separately accredited so you earn Category A credits as you pass each Post-Test, up to 18.5 with the MR CrossTrainer!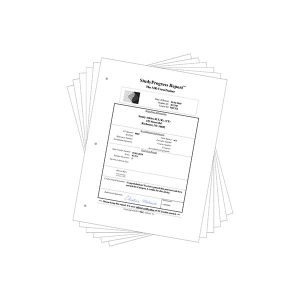 After we grade each Post-Test, we send you a StudyProgress Report that includes your Post-Test score and the official notification of the Category A CE credits earned for that Post-Test.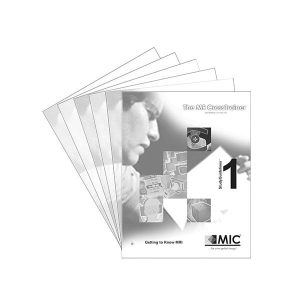 As you complete each Post-Test, you also receive a set of StudyGuidelines which presents detailed explanations of each and every Post-Test question! StudyGuidelines offer additional information not found in the StudyModules and provide you with guidance back to the specific section that you need to study further.
An Answer Key is provided once you achieve a score of at least 75%. If you score below 75%, an additional Answer Sheet is provided, and you are offered another chance at the Post-Test after you study the material further. StudyProgress Reports and StudyGuidelines are sent to you via first class mail, normally within two business days after we receive your Post-Test answers.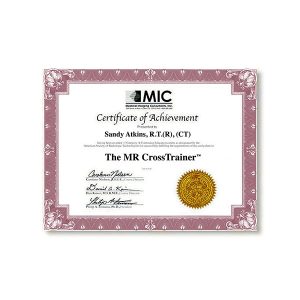 You are awarded the final Certificate of Achievement after you earn the Continuing Education credits for all the StudyModules.
The MR CrossTrainer fulfills ARRT's entire 16 credit Structured Education Requirement for the Discipline of Magnetic Resonance Imaging.
Targeted CE per ARRT's Discipline, Category, and Subcategory classification:
[Note: Discipline-specific Targeted CE credits may be less than the total Category A credits approved for this course.]
StudyModule 1  [3.00 credits]:
Magnetic Resonance Imaging: 2.50




Image Production: 2.50




Physical Principles of Image Formation: 2.50
StudyModule 2  [2.50 credits]:
Magnetic Resonance Imaging: 2.50




Image Production: 2.50




Physical Principles of Image Formation: 2.50
StudyModule 3  [3.50 credits]:
Magnetic Resonance Imaging: 3.50




Image Production: 2.75




Physical Principles of Image Formation: 1.25




Sequence Parameters and Options: 1.50




Procedures: 0.75




Neurological: 0.25




Body: 0.25




Musculoskeletal: 0.25
StudyModule 4  [3.00 credits]:
Magnetic Resonance Imaging: 3.00




Safety: 0.25




MRI Screening and Safety: 0.25




Image Production: 2.75




Physical Principles of Image Formation: 2.75
StudyModule 5  [3.00 credits]:
Magnetic Resonance Imaging: 3.00




Image Production: 2.00




Sequence Parameters and Options: 0.50




Data Acquisition, Processing, and Storage: 1.50




Procedures: 1.00




Neurological: 0.50




Body: 0.25




Musculoskeletal: 0.25
StudyModule 6  [3.50 credits]:
Magnetic Resonance Imaging: 3.50




Patient Care: 1.25




Patient Interactions and Management: 1.25




Safety: 0.75




MRI Screening and Safety: 0.75




Procedures: 1.50




Neurological: 0.50




Body: 0.50




Musculoskeletal: 0.50